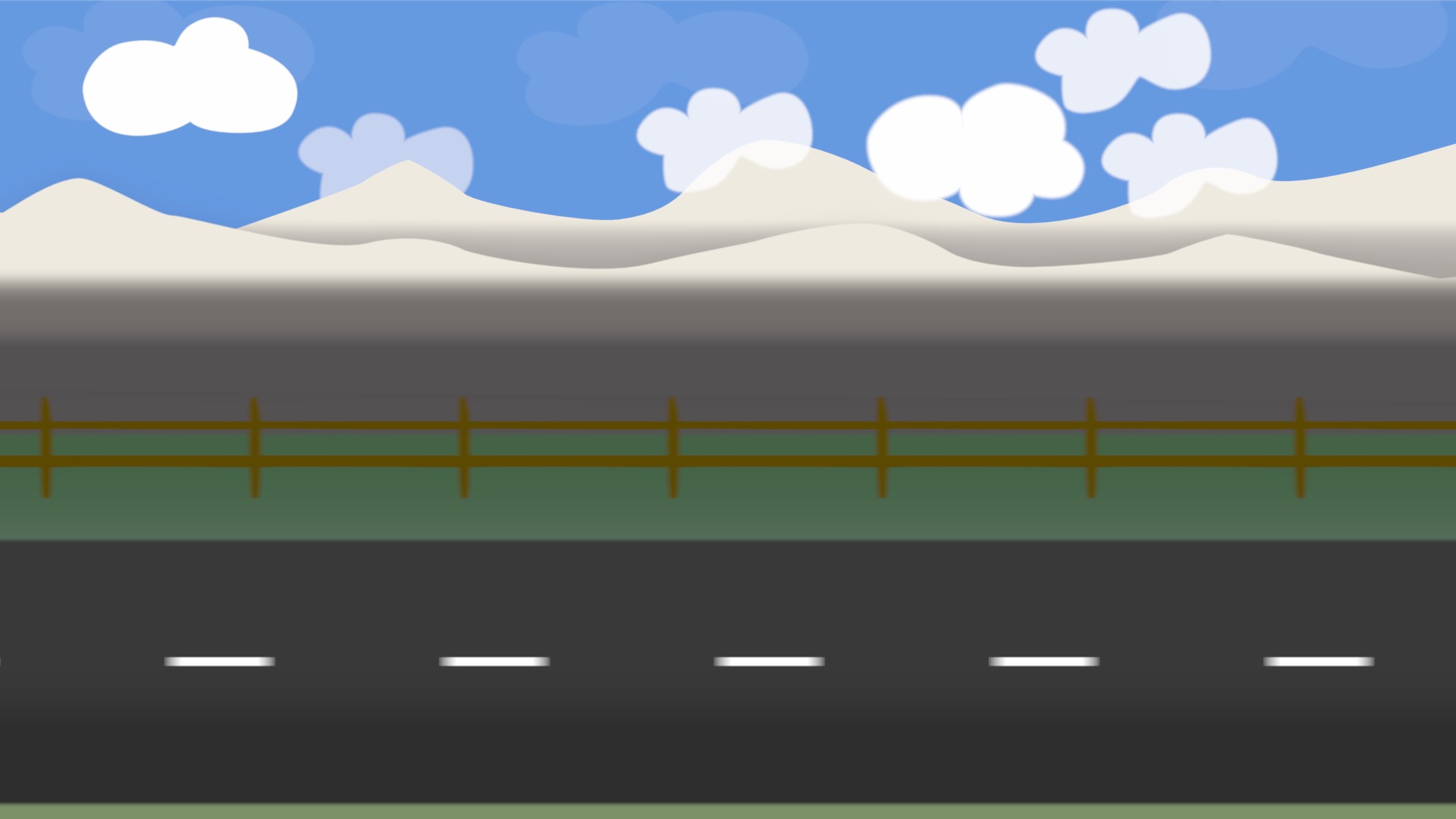 Free Animated Cartoon Road Scene

This is a very simplistic side scrolling view of  moving down a road made entirely in Motion 5. The fun and learning part of making this was using a particle emitter to make the fence and center marks on the road.
With a simple shape that represented a fence post and 2 boards,  I was able to adjust the particle emitter to produce that shape repeatedly and horizontally at the proper speed so it would appear to be one long fence being passed in the background. The same was done for the center marks in the road.
Slow "move" behaviors added to the mountains and clouds help complete a parallax look for the scene.
Download "Cartoon Road Scene"

road_scrolling.mov – Downloaded 3306 times – 14.71 MB